In the last few years, BMA Transport has made great advances! Now, your go-to source for specialized vehicle transport in North America, we strive every day to offer you peace of mind.
Continuous training
Always with the goal of offering you the best possible service, we held a general meeting on June 20, combined with training on our Keep N Eye app. All our teams: drivers and broker drivers, jockeys, mechanics and administration were brought together at the Hôtel Imperia in Saint-Eustache for this training, and also to talk about the impact of gasoline and the industry and to emphasize the mission, vision and values of the company, which are fundamental to our future. Here are the results of that discussion: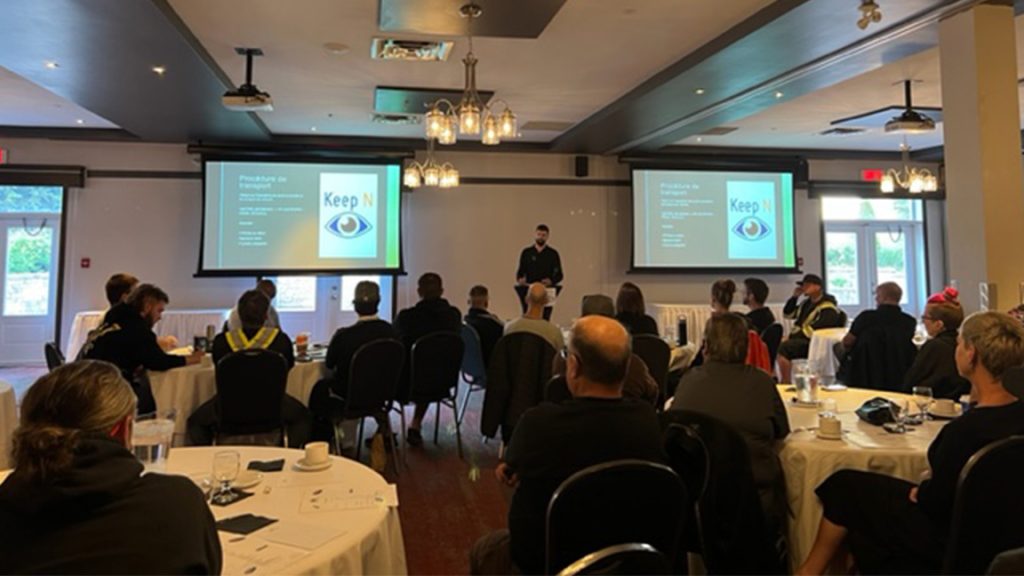 Mission : To redefine vehicle transport through a highly skilled team, cutting-edge technology and efficient, worry-free logistics. And to do so, by ensuring the delivery of vehicles within the expected timeframe, thanks to reliable vehicle transport, our expertise and efficient logistics.
Vision : To be the go-to source in North America for vehicle transport.
Values :
Honesty and Authenticity: To be upright and transparent in all our actions in order to inspire trust, confidence and respect. To be sincere and authentic and demonstrate exemplary behaviour at all times.
To succeed as a team: To pool our expertise, to honour our commitments, to develop our skills and help one another to achieve our objectives, and to surpass the expectations of our customers and partners
Customer-driven: To prioritize the customer's interest and demonstrate rigour in order to keep all promises made to each customer
Innovation: To advance and develop innovative solutions to create value for our customers and remain the go-to source in the vehicle transport industry
Environment: To reduce our ecological footprint by adopting actions that aim to maintain and protect the environment
New acquisitions
We are pleased to announce that we have recently acquired a new vehicle trailer. So we will now be offering a towing service. Don't hesitate to write or call us for more information on the terms of this new service.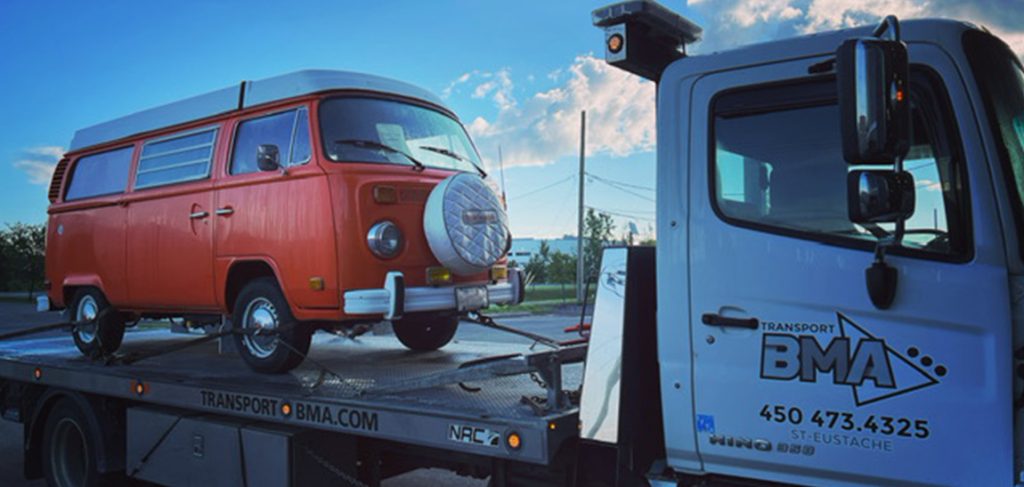 We have also acquired new equipment dedicated to vehicle transport. Therefore, several new transport trucks will be on Canadian and American roads to meet your needs!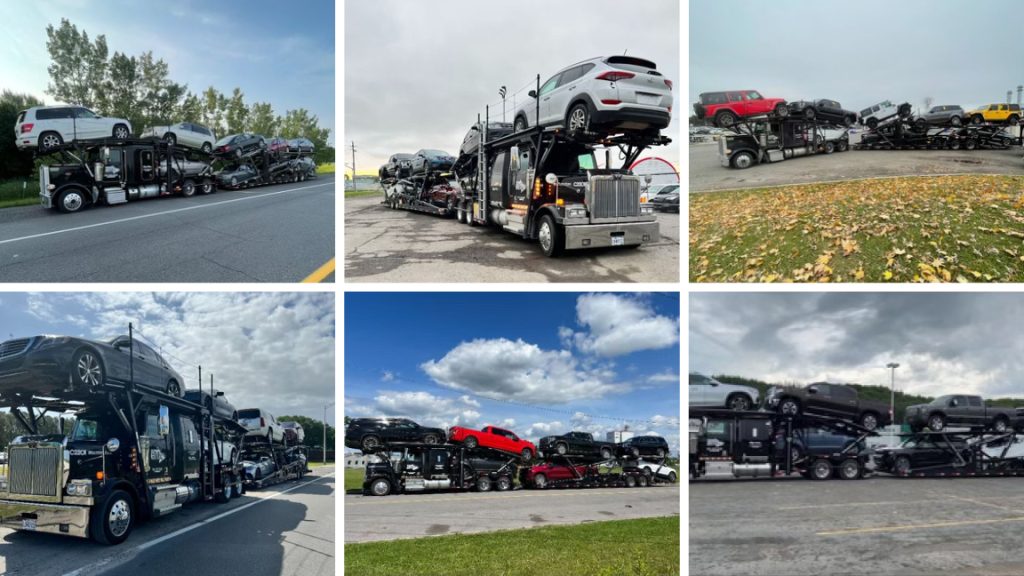 And lastly, as we have been in business for almost 20 years, we will be celebrating this major milestone in 2025. We are counting more than ever on the team's strength in all our actions! Need a reliable carrier? Contact us at 450 473-4325 or at our toll-free number: 1 877 800-4445.