BE PART OF THE TEAM
We're just waiting for you!
BMA Transport Inc. is a company specializing in delivering new and used vehicles across Canada and the United States. We are customer service oriented and have everyone's success at heart.
We are specialists in transporting vehicles and are leaders in the field. We offer stable employment and a safe and respectful environment.
We are currently looking for dedicated, hard-working people to complete our team.
Apply now »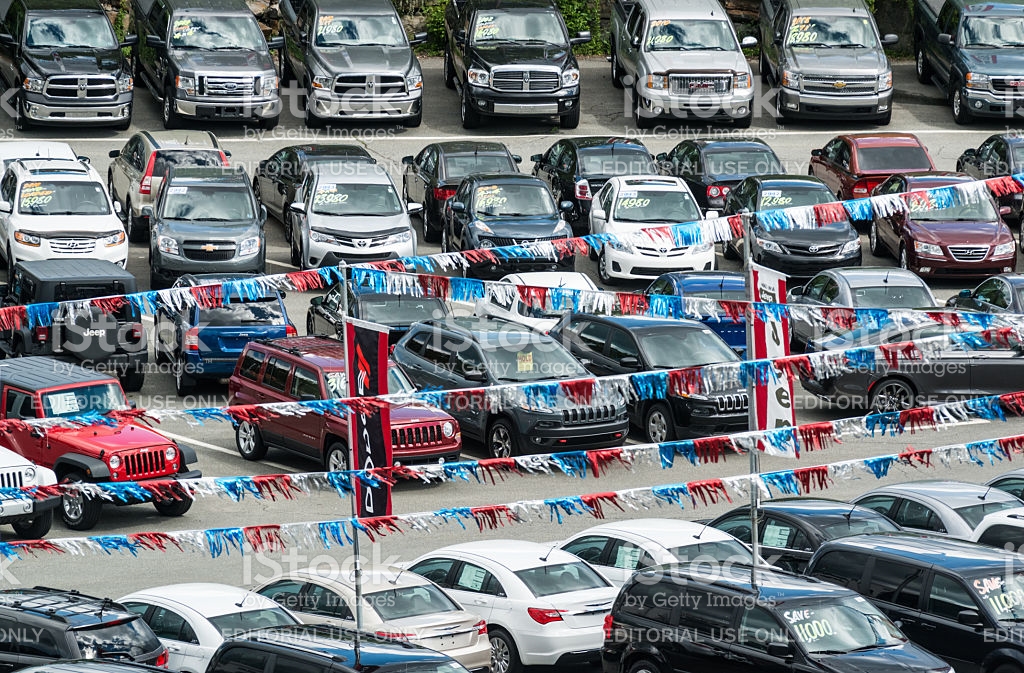 BE PART OF AN AMAZING TEAM
NE PAS EFFACER LE PREMIER SVP
Ne pas effacer cette section. Ceci est un accordéon vide pour avoir le premier fermé. Un petit truc rapide au lieux de réinventer le roue :0) (WEBLOFT – 9 juin 2022)
Drivers
Are you looking for a stable job where you have to be active all day long? Do you want to work in a friendly and relaxed atmosphere? Do you enjoy working outdoors and are looking for opportunities for advancement?
BMA Transport Inc. is the company for you!
At the present time, we are looking for drivers for the provinces of Quebec, Ontario, Nova Scotia, New Brunswick and the northern United States.
What we offer:
Work Monday – Friday, with the possibility of occasionally returning to your place of residence during the week.
A dedicated truck with the possibility of parking the truck in your area
Gym on site
Paid training
Very competitive salary
Job requirements:
No criminal record
Excellent driving record
Minimum 2 years of experience
Experience in vehicle transportation (an asset)
Type of employment: full-time
Yard Man
Are you looking for a stable job where you have to be active all day long? Do you want to work in a friendly, relaxed atmosphere? Do you enjoy working outdoors and are looking for opportunities for advancement?
BMA Transport Inc. is the company for you!
We are currently looking for a yard man who can handle the following tasks:
Ensure efficient management of storage space
Assist in loading trucks for drivers
Deliver vehicles on the road
Look after maintenance of the yard and exterior building
Do various errands for the company
Any other related work
What we offer :
Work Monday to Friday, 40 hours per week

Gym on site
Your qualifications :
Reliable, responsible and self-sufficient
Enjoy working on a team
Good organizational skills
Class 5 driver's licence required (A Class 1 would be an asset.)
Type of employment: full-time
Heavy-Duty Diesel Mechanic
Here is an excellent opportunity for your career as a heavy- duty diesel mechanic. Join the best in the business and grow with a dynamic team.
As a Heavy-Duty Vehicle Mechanic, you will:
Repair trucks and trailers specialized in vehicle transportation, diagnose problems and make the required corrections and repairs.
Maintain a fleet of heavy trucks and trailers.
Perform various welding tasks.
Maintain and repair cranking, cooling, pneumatic, hydraulic, electrical, clutch and engine systems.
Perform prevention and maintenance of units.
Be able to move heavy trucks with trailers in the yard.
What we offer:
A competitive salary (according to experience)
Group insurance and competitive benefits
A wonderful work atmosphere in a growing company
Gym on site
Job requirements:
Diploma of vocational studies or completed training in specialized diesel mechanics or other field related to heavy vehicles
2-3 years of experience as a heavy vehicle mechanic
Your qualifications: 
Good organizational skills
Decision-making (good judgment)
Type of employment: full-time
Accounting Clerk
Reporting to the Financial Controller, the Accounting Clerk performs the full cycle of accounts payable, follow-up of accounts receivable and various administrative tasks, such as:
Taking care of accounts payable and receivable
Matching supplier invoices, delivery notes and purchase orders
Coding supplier invoices for entry and balancing supplier statements of account
Obtaining approval of unit invoices from the person in charge of purchasing
Obtaining approval of invoices for expenses other than merchandise for sale from the person in charge
Recording invoices and posting deposits in Sage 50 (simple accounting)
Recording payments made by direct payment in the system
Preparing deposits (passbook) and sometimes needing to go directly to the bank
Analyzing accounts receivable and updating customers' files
Completing credit check requests for new customers
Participating in the payroll preparation process
Producing various analyses of all kinds in Excel
Making electronic payments (credit card payments)
Establishing and maintaining an efficient filing system
Producing weekly reports (daily deposit report and age of accounts in Sage 50) to send to immediate superior
Cooperating with other functions in carrying out own work in order to achieve the Company's objectives
Supporting and applying the decisions, policies and regulations of the organization
Promoting and ensuring compliance with regulations, standards and occupational health and safety program
Carrying out any tasks or projects requested by immediate superior
Job requirements:
Diploma of vocational studies, Diploma of college studies in accounting or equivalent; 3 years of relevant experience
Excellent communication skills
English, oral and written (intermediate)
Proficiency in Office suite (Word, Excel and Outlook)
Good knowledge of Sage 50 software (simple accounting) an asset
Be flexible in working hours.
Demonstrate discretion with respect to certain files assigned.
Organizational skills:
Professionalism
Rigour and work ethic
Integrity, honesty and transparency
Maximization of skills
Ability to work independently with minimal supervision
Always protect the best interests of the Company.
Your qualifications:
Punctual
Self-starter
Resourceful
Efficient
Strong interpersonal skills
Team playerPriority management
Discretion and honesty
Commitment to excellence
Maintain good relations with the other employees.
Work environment and working conditions:
Must mainly remain seated at own work location
Type of employment: full-time
Receptionist
BMA Transport Inc. is looking for a person who will look after receiving incoming telephone calls and managing customer service. The person in charge will also play a support role in dispatching.
Are you interested? We need you on our team!
As a receptionist you will be required to:
Answer incoming calls and respond to various inquiries.
Coordinate delivery date updates.
Manage incoming emails from the main inbox.
Follow up closely with Customer Service and Dispatch.
Perform various administrative tasks.
What we offer:
Full-time schedule, Monday to Friday, 8 a.m. – 4 p.m.

Gym on site
Your qualifications:
Excellent customer service skills

Versatile, able to multi-task

Strong interpersonal skills and a professional attitude

Ability to work in a team environment

Good knowledge of Office suite

Bilingualism: excellent communication skills in French and English, both oral and written
Type of employment: Full time
Dispatchers
Is fleet management your strength? Join our team!
As a dispatcher for our vehicle transport company, you will be responsible for:
Providing outstanding service to the various customers of BMA Transport by responding to their requests as quickly as possible for the delivery of their vehicles
Accurately planning the movements of the vehicles in the fleet to maximize their use and deliver to customers on time
Exercising your organizational skills in order to make it possible to optimize the fleet of vehicles and its maintenance
What we offer:
Full-time position (40-45 hours), Monday – Friday

A group insurance plan

On-site gym

Opportunities for advancement
Job requirements :
Valid Class 5 driver's licence
Minimum of 3-5 years of experience in logistics
Knowledge of Canadian and U.S. transportation standards
Proficiency in Office software (Word, Excel, Outlook)
Technical knowledge of transportation logistics (an asset)
Your qualifications:
Smiling, with strong team spirit
Good organizational skills
Self-sufficient and resourceful
Interest in fleet and truck management
Good knowledge of geography and strong math skills
Problem-solving skills
Ability to establish priorities within a team
Ability to handle a high volume of calls
Strong communication skills
Good interpersonal skills
Excellent organizational skills
Good ability to handle pressure and short deadlines
Stimulated by achieving personal and team goals
Functional English
Type of employment: full-time
Class 5 Drivers (Jockeys)
We are looking for professional, committed and passionate Class 5 Drivers (Jockeys) to work in partnership with our team. Be a part of our success and our practice of excellence in vehicle transportation.
As a Jockey, you will:
Carry vehicles on the road.
Be responsible for the vehicle, its load, its safety and that of others.
Inspect the general condition of the vehicles and report, correct any irregularities, notify the people in charge as well as your immediate superior.
Pick up and deliver vehicles to car dealerships, auctions or other places.
Meet the customers.
Have all documents signed.
Job requirements:
Minimum 3 years of experience with your Class 5 licence (Class 1 an asset)
Excellent driving record
Your qualifications:
Excellent sense of direction and geography of the Greater Montreal area
Good communication skills and good understanding of safety policies
Excellent customer service skills
Functional spoken English
Type of employment: Full-time
Work areas: 100-km radius from Montreal